The Australian writer Harry Nicolaides – freed from a Thai gaol at the weekend – knew he risked imprisonment by defaming the country's royal family in his little-read novel, says his old colleague Heath Dollar. In "Martyr to his literary ambition," in The Sydney Morning Herald on 22 February, 2009, Mr. Dollar recalls the author discussing the steps he might take to achieve literary fame.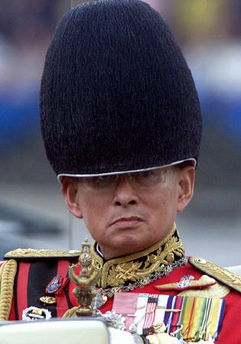 Mr. Nicolaides does not deny he once suggested he could become famous if he went to prison for insulting Thailand's royal family. But he has accused his former colleague, Heath Dollar, of self-promotion for saying he had gone to gaol to further his literary ambitions.
"I can't remember making such comments, but I would make comments like that today," he told the Herald. "Notoriety comes to writers who pull stunts, but there is a big difference between making comments over a few drinks and actually carrying it out."
In the meantime commentators make a mistake in thinking that there was any involvement by the Thai Royal Family in this prosecution. As former deputy prime minister Dr Surakiart Sathirathai says the law on "lèse-majesté" is a law passed by the Thai parliament.
Being above politics and under the constitution, The King never intervenes with the passage of any law. Nonetheless, he had spoken in 2005 in public and in a nationwide live telecast that he did not agree with the notion that "the King can do no wrong". His view was that the King could be wrong, and that criticism of him should be allowed.