The Afghan Court Martials will begin on 11 July 2011.
"The Registrar of Military Justice has convened a general court martial to try charges against two of the three Australian Defence Force members relating to an incident in Afghanistan on 12 February 2009."
This brief notice was included in a Ministerial Statement on Afghanistan to the Parliament on 23 March 2011 by the Minister for Defence, the Hon. Stephen Smith.
"Pretrial directions hearings for the court martial are scheduled to commence soon in Sydney and the trial has been set down for 11 July 2011," he added.
The third soldier will be tried later.
The three commandos were members of the Special Operations Task Group sent to raid a residential compound in Afghanistan's Oruzgan province, report Brendan Nicholson and Mark Dodd in The Australian (24/3).
The soldiers, searching for a Taliban leader, were fired on and threw two hand grenades into a house. When they entered the house, they found that six civilians, including five children, had been killed.

…the prosecution ….

A 2010 decision of the Director of Military Prosecutions Brigadier Lyn McDade to charge three Australian special force soldiers over an operation in Afghanistan has been received with surprise, incredulity and outrage. The decision raises important constitutional and legal questions, which have been discussed in this column.
…new section…
We have established a new section on this site so that visitors can easily access this information. It does included an alternative view, and a Message from the Chief of the Army Lieutenant General K.J. Gillespie AO, DSC, CSM
…our view follow below…just click on read more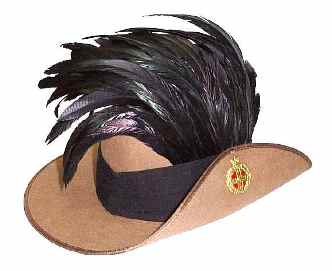 But with the greatest respect, an enemy does not always play according to the Marquess of Queensberry rules. The terrible experience of our armed forces in saving this country from invasion in the Second World War demonstrates that.
The Taliban do not of course observe international conventions.
They do not have rules of engagement which seek to honour their non-existent international obligations. They are well known for using innocent civilians, women and children, their own people, as shields. What is clear in this case is that the soldiers being prosecuted in no way intended to kill those unfortunate civilians.
It was an unfortunate accident, possibly compounded deliberately by the Taliban willingness to trade on our soldiers' decency.
The decision to prosecute must affect morale and therefore the ability of our loyal armed forces to perform their role. Indeed they may well risk their own lives and those of their comrades in the unnecessary hesitation which her decision must cause.
…Parliament must act…
The law under which the office of the Director of Military Prosecutions was passed without considering the fundamental rights of our soldiers, sailors and airman.
Parliament, probably unintentionally, has ensured they do not have the rights which civilians those with appalling criminal records enjoy. Nor do they enjoy any of the safeguards offered to those serving our principal ally, the United States.
Parliament must do its duty and change this law.