{youtube}f8dkM33w53Q{/youtube}
this video shows budget day in April 2011 which began with the traditional speech from the throne by Her Excellency the Governor General of St. Vincent and the Grenadines.
This heralded the start of the parliamentary session, according to this report on the excellent Caribbean Monarchist League Facebook.
St Vincent and the Grenadines, being a constitutional monarchy, follows similar procedures to other Realms including Australia, New Zealand, Canada and of course the united Kingdom.
In a referendum two years ago, the people of St. Vincent and The Grenadines overwhelmingly rejected a proposal to turn this Realm into a politicians' republic, just as Australians did in 1999 and the people of Tuvalu in 2008.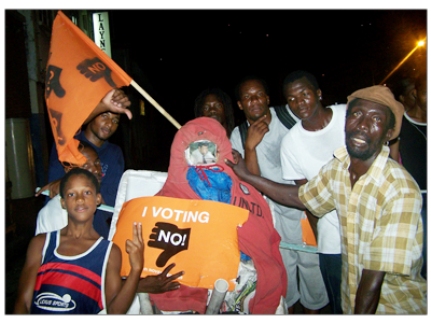 The 6th session of the 9th Parliament was declared open Dame Pearlette Louisy following her address to the House of Assembly.
The Head of State focused on the government's legislative agenda for the fiscal year amid economic and disaster recovery in the aftermath of Hurricane Tomas.