We have been seeing quite a few prominent republicans changing their minds.
Now former Hawke government minister, Barry Cohen, says "… two royals …. have guaranteed the monarchy will last at least another century; the Duke and Duchess of Cambridge, or William and Kate as they are affectionately known. There has never been a more attractive royal couple. Not in my lifetime."
He was writing in The Australian (13/7) about his encounters over the years with members of our Royal Family in "Kiss me Kate and I'll vote royal,"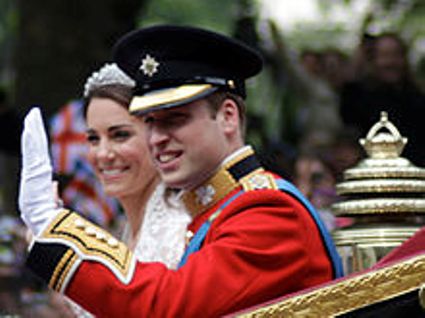 "Kate is beautiful in every sense of the word and William a delight," Mr. Cohen writes. "They are the right people at the right time. For the first time I am tempted to vote for the monarchy. It goes against every rational idea I have ever had about the monarchy but who can resist Kate?"
"There are more important reasons. Kate is a Middleton and so was my grandmother, Mary Middleton. They hailed from Yorkshire, which as we all know produces the crème de la crème of Britain: Len Hutton, Freddie Truman and Captain Cook. I am confident my ancestry puts me 4551st in line for the throne. I will abolish the curtsy. Bowing from the ankles will suffice."