The French President's attempt to turn the D Day celebrations into not only a purely Franco-American affair, but one in which he would appear with President Obama without any other French political leaders, has had both national and international consequences. France, the UK the USA are involved.
The personal intervention of Prince Charles seems to have provided a solution to what was becoming a major diplomatic impasse.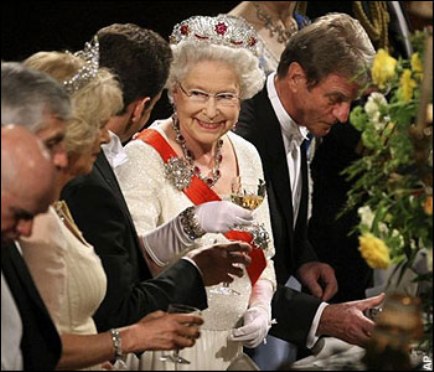 Relations with the UK had been damaged, the British Prime Minister made to look ineffective, and the Americans embarrassed. The Queen of course has behaved impeccably. The Palace said it had "never expressed any sense of anger or frustration at all, and was content with all the arrangements that are planned."
It has now been announced that Prince Charles is to attend the D-Day commemorations. This has defused an embarrassing diplomatic tussle over whether Queen Elizabeth II should be invited by the French , according to a report from Agence France Presse (3/6) by Michael Thurston.
The announcement came a day after the White House unexpectedly intervened to attempt to arrive at what some British newspapers were reporting as a French insult to The Queen.
According to one source, Prince Charles, who has good personal relations with President Sarkozy, bypassed Downing Street to suggest to the President and The Queen that he should attend on behalf of the royal family.
In Paris, French officials were said to be visibly relieved at Prince Charles' announcement. Well they might. The problem was created by President Sarkozy, demonstrating yet another disadvantage in having a politician as head of state.
.